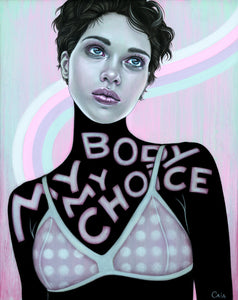 The world's gone extra insane these days and I cant believe it's come to this, again. My mom fought for these rights in the 70s and she was so proud of what they'd achieved. Abortion is healthcare, and our bodies should be autonomous. 
Part of the proceeds will be going to Planned Parenthood. 

This is an Open Edition print, printed on fine art 210gsm matte cotton paper.
Size: 11"x14" with a white boarder.
These prints are all hand-signed by me!